Michele & Dominic
November 11th 2006

This past weekend I had the honor of being a second shooter with Bruce Erik Steffine at Michele and Dominic's classy Black and White wedding! I had a blast! Michele was so sweet the whole day, so was everybody else for that matter. I started shooting at Saint Thomas the Apostle Catholic Church photographing the girls getting into their dresses and doing last minute touch-ups.




Walking down the stairs to the aisle




The ceremony... I really loved the mural on the back wall, it caught the light so well and the colors just popped out at you.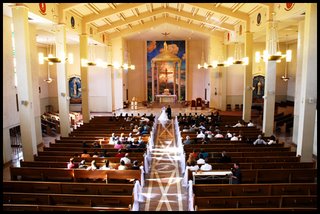 And now for everything else... ;)




A big thanks to Bruce Erik Steffine for letting me tag along!